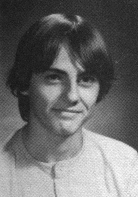 From the '74 Coaldigger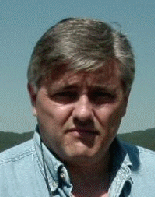 July, 2001
Within a few weeks of his high school graduation in June, 1975 Sterling left his hometown of Pageton to begin Army Basic Training at Fort Jackson, SC. Following additional training at Fort Eustis, VA, he was stationed at Hunter Army Airfield in Savannah, GA as a CH-47 Helicopter Repairman.

During 1977 and 1978 Sterling served at Camp Humphreys in South Korea where he continued to work with the CH-47, eventually becoming a crew chief. After his stint in Korea, Sterling returned to Fort Eustis where he was selected as one of the army's first crew chiefs for the new CH-60 Blackhawk helicopter. He was also selected to work on the development of officers' training courses for both the CH-47 and the CH-60, and served as a member of a VIP flight detachment supporting the Training and Doctrine Command.

While stationed at Fort Eustis in 1978, Sterling met his future wife Jasmine. The couple married in 1980. They soon welcomed their first child into the world--a son, Michael.

Following the birth of Michael, Sterling was transferred from Fort Eustis to Finthen Army Airfield, just outside Mainz, Germany. While there he became a flight engineer and was named the Mainz Military Community's NCO of the year. He was runner-up for the European-wide NCO of the year award. He later transferred to the 8th Infantry Division in Wiesbaden where he served as Assistant Platoon Sergeant and as a crew chief on a UH-60A Blackhawk. During Sterling's service in Wiesbaden, Jasmine gave birth to the couple's second child, Kathleen.

In the aftermath of the failed attempt to free the Americans being held hostage in Iran, the army's newly formed Special Operations Aviation Regiment (SOAR) sought volunteers. Sterling volunteered and survived the rigorous physical, mental and technical training. Service in SOAR brought Sterling to the unit's headquarters in Fort Campbell, KY just after the invasion of Grenada in 1983. He was involved in assessing the performance of the unit and its equipment, and in working to apply lessons learned from the invasion to improve that performance. Sterling was a member of SOAR's Night Stalkers for over two years. Many of the Night Stalkers' operations were secret. During this period, Jasmine gave birth to the couple's third child, Alexsandria. Looking back, Sterling says,

"My wife is the real hero in our relationship. She has stuck by me for 21 years. I would get calls in the middle of the night, grab my bags and leave the country. Because of the sensitive nature of my work I could not tell her where I was going or when I would be coming back. I could not write or call at all. So she raised the kids and has been my inspiration for all that time."

Sterling was selected to become a Warrant Officer, and following the completion of his training in 1986, was stationed in Hanau, Germany with I Company 227th Aviation Regiment. He served as Assistant Production Control Officer, Technical Supply Officer, Awards and Decorations Officer, Unit Historian and Fire Safety Officer.

In November, 1987 he became Brigade Maintenance Officer for the 3rd Armored Division headquartered in Frankfurt, Germany. Sterling reported directly to the Brigade Commander and was responsible for all maintenance matters within the Brigade. He was awarded a Meritorious Service Medal for his performance in this position.

In 1988, while still in Germany, Sterling received a BS degree in Applied Sciences from the University of Maryland. In December of that year he moved to the 158th Aviation Regiment as Platoon Leader. He supported 450 aircraft with a staff of 85 people.

Sterling left Germany in January, 1990 for Fort Chaffee, AR and the newly formed Joint Readiness Training Center (JRTC). There he served as officer in charge of the Aviation Maintenance and Logistics Team which consisted of nine senior NCO's. He trained light infantry units in aviation maintenance under realistic field conditions. Sterling participated in a grueling ten day exercise each month.

After two years at JRTC and after seventeen years of military service, Sterling left the army in May, 1992. His civilian positions have kept him close to aviation and to the military. He first joined Lockheed Support Services in Arlington, TX as General Aircraft Mechanic and Team Leader. He then returned to Fort Eustis, VA where he served as Aircraft Technical Inspector for the U.S. Army Transportation School. In May, 1999 Sterling joined Brown and Root Services as Logistics Coordinator/Site Supervisor. This position took him to Kosovo where he worked to ensure that material and equipment arrived in camps throughout that troubled province.

Sterling currently serves as Acquisition Manager for Premier Technology Group. He and his family make their home in Newport News, VA, although work still takes him to faraway places. As of this writing, he is again in Kosovo. Looking back to where it all began, he writes

"I really loved my years at Gary. Actually, those were the best years of my life."